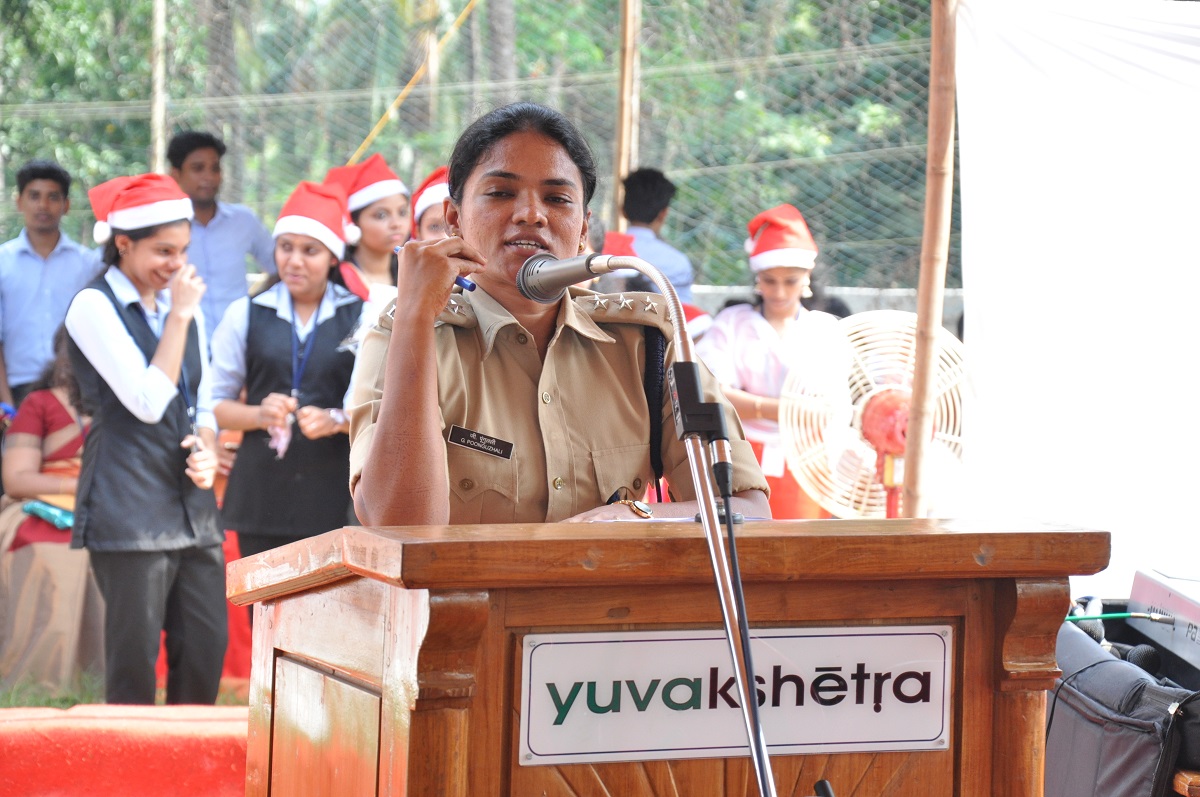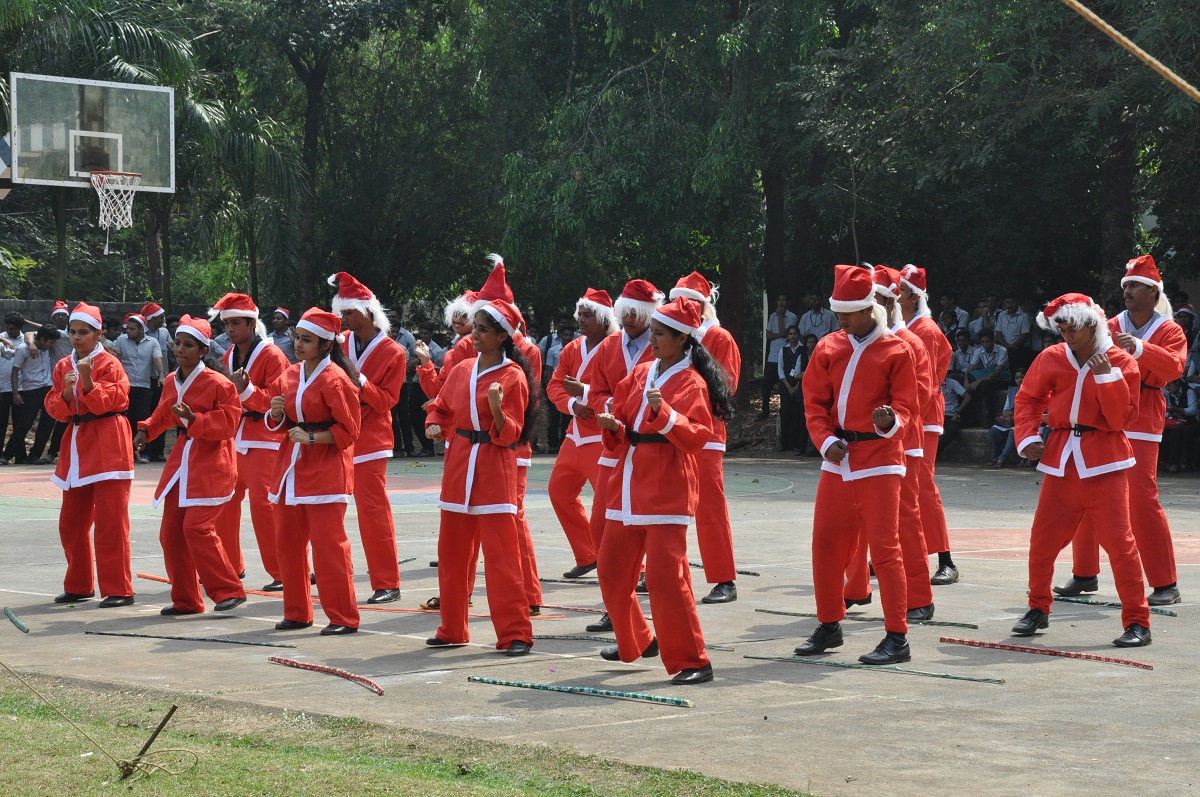 Christmas was celebrated in Yuvakshetra with characteristic cheer and glee. Mercy and comparison were the two other elements that were dominant throughout the celebration. The venue was the basketball court and the day, Friday 23rd December 2016.The celebration began with a spectacular entry of several Santa Clauses in their costumes rollicking to the beats of dreams. They were accompanied by the guest for the day and members of the management.
Following the prayer, The Director of the college, Rev Fr.Cheriyan   Anjilimootil welcomed everyone, including the honorable guests. The guests also comprised of the men, women and children belonging to the Palakkad positive people network (PDNP), an organization that helps and comforts people who are HIV+ and also those who suffer from AIDS. The Director made a reference to Isiah 9.6 from the bible in his speech.
After the welcome address the college chairman sang the GLORIA song sang by angels on the birth of Christ.
Thereafter, the chief guest ,the vibrant Ms.Poonkuzhali, IPS, former IB Director and   the management dignitaries by lighting the lamp.