Yuvakshetra Institute of Management Studies(YIMS), a premier professional college in Palakkad District, Managed by the DIOCESE of Palghat. All courses are approved by the University of Calicut.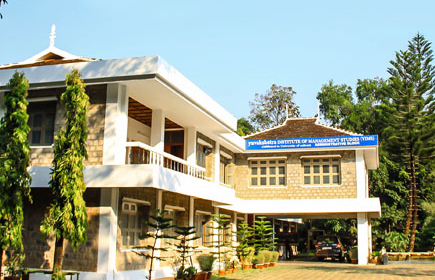 YIMS was launched in 2005 under the visionary leadership of Rev. Fr. Sebastian Panjikkaran, the founder Director of Yuvkshetra. The Sanskrit word 'kshetra' means the place of gathering / holy place. Here 'yuvakshetra' represents the place of gathering and holy place of young people molding them through professionalism, discipline and holistic development.
 The College is unique in its approach towards professionalism, whereby even those from the lower economic strata get a platform to forge their skills and potentials. Unsurprisingly, this is the first College in Palakkad that offers a regular degree in Hotel Management from a University in Kerala. The whole campus spread over 20 acres of land is surrounded by a lush green environment, making it one of the most eco friendly colleges in Kerala. YIMS is located at Ezhakkad – Mundur, just 15 kms away from the Palakkad town.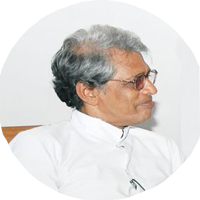 About Founder Director
Rev.Fr.Sebastian Panjikkaran, the founder director of Yuvakshetra, was born on 01-10-1944 at Puthenvelikkara,Thrissur. He was ordained priest on 13-03-1971. He has done his doctorate in youth Psychology. His dream and vision to develop the youth guided him to the foundation of Yuvakshetra. He is lover of youth activities and strives for the integral development of the youth.His vast experience of study and service in India and abroad is the internal inspiration behind all his activities.
Vision
To develop the institution as a centre of Holistic excellence for budding professionals by giving them quality and value added education to meet the needs and challenges of tomorrow by attaining intellectual and professional competence for successfully coping with the rapid advancement in technologies and the ever changing world of business, industry and service.
The college is affiliated to the University of Calicut and offers 13 UG Courses and 3 PG Courses.
M.A English
M.Com Finance
M.Sc. Geography
B.Sc Hotel Management & Catering Science
B.Sc Hotel Management & Culinary Arts
B.A English Literature
B.Com with CA
B.Com Finance
B.B.A
B.Com. Taxation
B.Sc. Mathematics
B.Sc Computer Science
B.C.A
B.Sc Geography
B.Sc Psychology
B.Sc. Physics