ABOUT THE DEPARTMENT
The department offers the degrees of Bachelor of Computer Applications (B.C.A.) and Bachelor of Computer Science. Currently, the department has more than 120 students in various Semesters. It is housed in a spacious building with modern amenities and well-equipped laboratories with state-of-the-art hardware and software.Computer science is at the heart of many new technologies, offering someone with that degree the chance to be involved in developing the cutting edge of technology. The department has been continuously engaged in planning and implementing various kinds of education development activities for the pursuit of academic excellence with an eye towards the needs of the society, industries and the nation.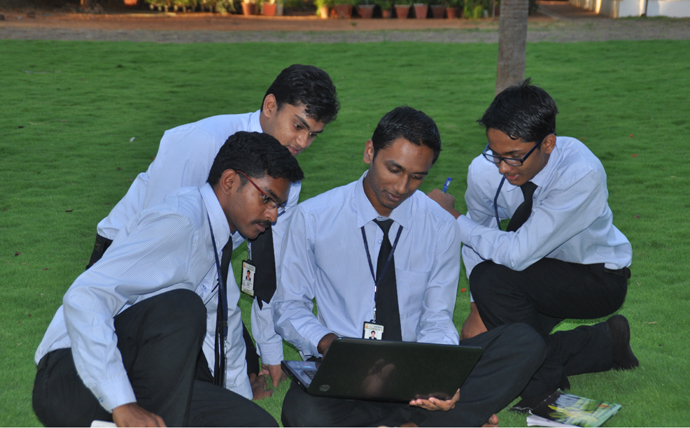 Rapid developments taking place in the field of computer science have changed the way we work, learn and communicate. The impact of information and communication technology (ICT) on our life is profound and broad. We are proud of our work in this exciting field, and we believe that there are many challenges ahead of us. Our dream is to advance the frontiers of the field of computer science. We will continue to strive to improve the quality of our academic programs. Department has made outstanding progress in a very short time. We've secured a unique reputation through our ability to combine excellence, creativity and intellectual rigor with agility, professionalism and sustainability. Student success through the provision of an outstanding student experience that leads to the very best employability outcomes for our graduates is something that we continually strive to achieve.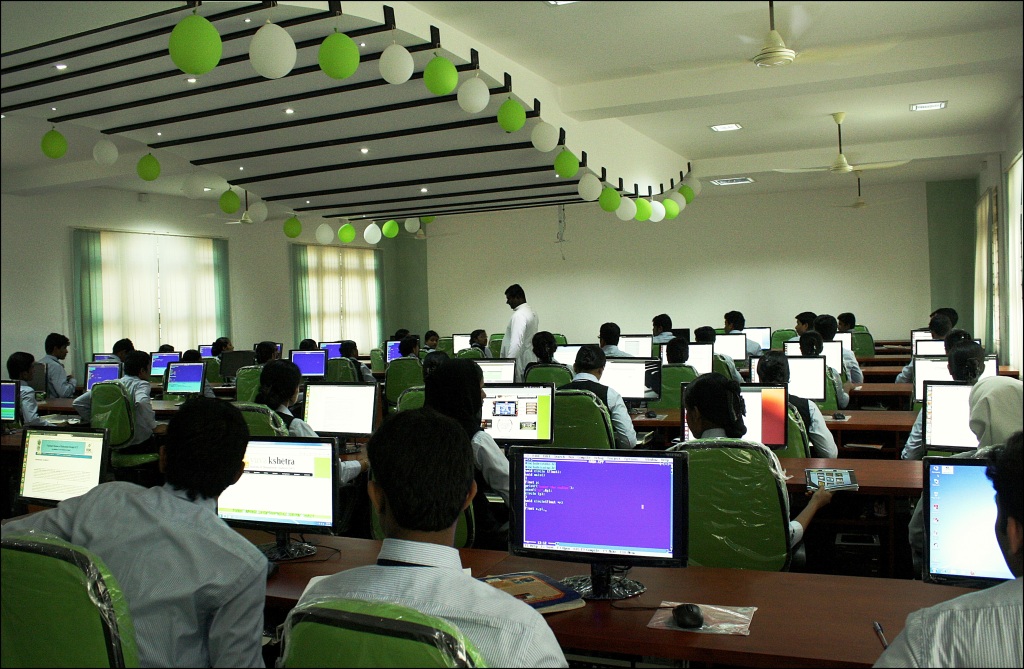 Reflecting our commitment to learner engagement, we'll encourage students to be creative, analytical and critical in the questioning of ideas, the pursuit of knowledge and the exploration of new interests. Ensure that we support students to achieve the very best outcomes and working in close consultation with individuals and the Students' Union that they receive the highest quality academic education, the broadest student experience and the right extracurricular opportunities to find their place in the world. The Department is committed to generating, disseminating, and preserving knowledge, and to working with others to bring this knowledge to bear on the world's great challenges.
We seek to develop students with the ability and passion to work wisely, creatively, and effectively for the betterment of humankind. Earning a graduate degree in computer science can lead to positions in research institutions, government agencies, technology companies, universities, consulting firms, manufacturing companies and financial corporations.
SYLLABUS OUTLINE
Computer science deals with the systematic processing of information, in particular, by means of computers. The Computer Science Department is divided into theoretical and practical computer science.
Programming language
Since there is no single, universal programming language, mastering multiple languages is a vital component of earning your computer science degree.
DBMS, Computer Network, Operating System, Software Engineering, Microprocessor– For students looking for a good grounding in the principles of Computing.
Statistics, Mathematics
The people who are good at Maths and are excited by computing and its many applications, have the potential to be great problem-solvers, lateral-thinkers or systematic thinkers.
OBJECTIVE
Challenge the students to consider ethical and social impacts of Technology
Outstanding student experience
Mutual Respect
Provide a life-changing education
Up-to-date technical knowledge
Think and create innovative ideas.
Enhancement of the inner potential of individuals
Reputation for excellence.
Significant Technical Accomplishment
Clarify Purpose and Perspective
Integrate advances in Information Technologies into learning environments
Exhibit High professional ethical standards to become productive leaders in society
Nexus Learning
Consistent quality and effective teaching
Encourage students to achieve their goal
Programmes offered
B.Sc. Computer Science – 3 Years
B.C.A – 3 Years