As a Smart alumnus, you are already a part of the global Smart Alumni Community.
However, membership with your Smart Alumni Association allows you to stay better connected and makes our Institution  stronger. Your Alumni Association supports many valuable programs, services and scholarships, all of which is made possible by the support of alumni like yourself.
We aim to strenghten relationships between Smart alumnae, students, and soon-to-be alumnae while maximizing potential in both personal and professional lives.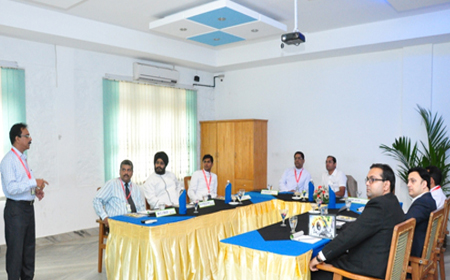 Membership Benefits & University Support
The Primary aim of the college is to provide university education in a Christian atmosphere to the students. YIMS aims at training young men and women of quality to be leaders in all walks of life and serve their fellowmen with justice, truth and love.
YIMS aims to inform,form and transform.The college focus on the integral development of each student.
To develop the institution as a centre of Holistic excellence for budding professionals by giving them quality and value added education to meet the needs and challenges of tomorrow by attaining intellectual and professional competence for successfully coping with the rapid advancement in technologies and the ever changing world of business, industry and service.  
About Yuvakshetra
Yuvakshetra Institute of Management Studies(YIMS), a premier professional training college in Palakkad District,Managed by the DIOCESE of Palghat. All courses are approved by the University of Calicut.YIMS was launched in 2005 under the visionary leadership of Rev. Fr. Sebastian Panjikkaran, the founder Director of Yuvkshetra. The Sanskrit word 'kshetra' means the place of gathering / holy place. Here 'yuvakshetra' represents the palce of gathering and holy place of young people molding them through professionalism, discipline and holistic development. The College is unique in its approach towards professionalism, whereby even those from the lower economic strata get a platform to forge their skills and potentials.
Be a part of the YIMS Alumni Community