Arts Day was celebrated at our Campus on 6t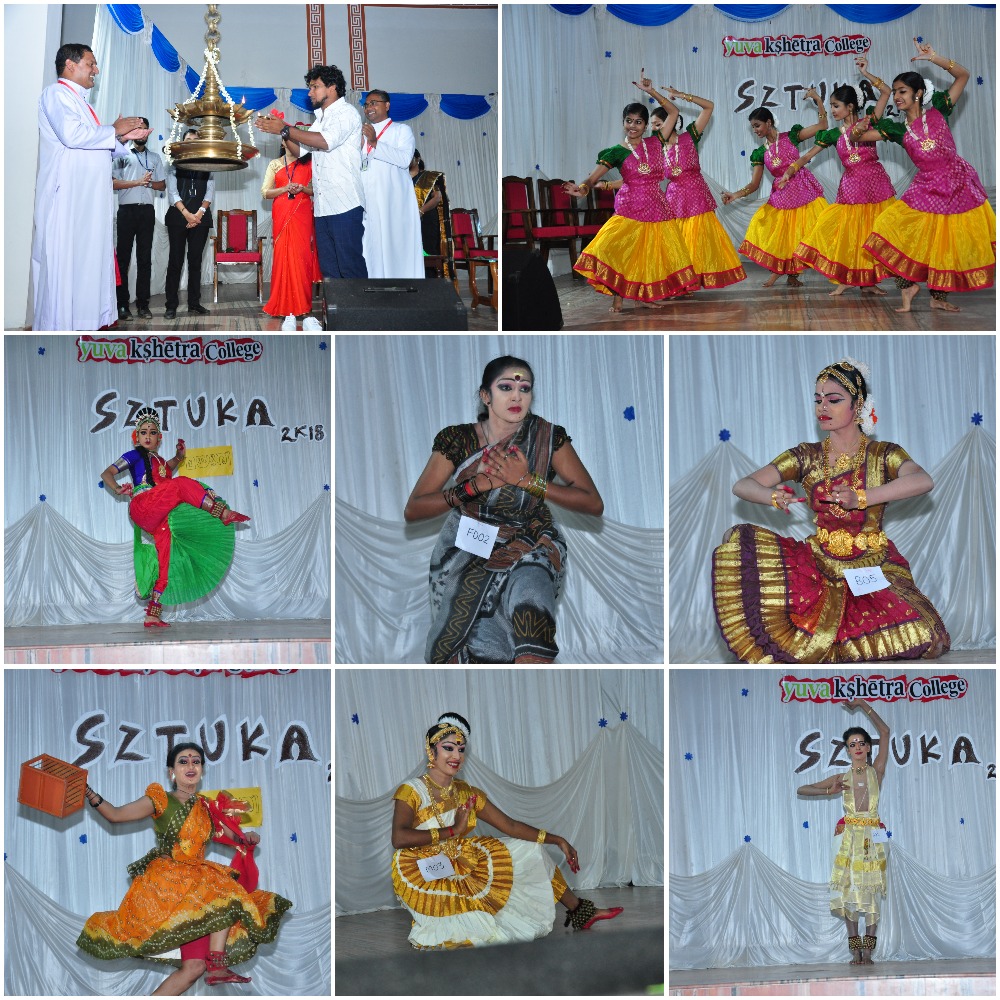 h to 8th December, 2018. A variety of programmes were conducted during these three days. In the 1st stage of the competitions (off-stage), we had programmes like essay writing, versification, collage, poster making etc., and we had competitions in speech, extempore, recitation, Bharatanatyam, Mohiniyattam, folk dance, mono act, etc. These were the days during which the students were given the opportunity to showcase their talents.
The Sztuka 2k18 was inaugurated by Mr. Ajith P Ashokan (D4 Dance Fame) on 8th December. The day ended with the announcement of the results of all the competitions to the applause of the students.