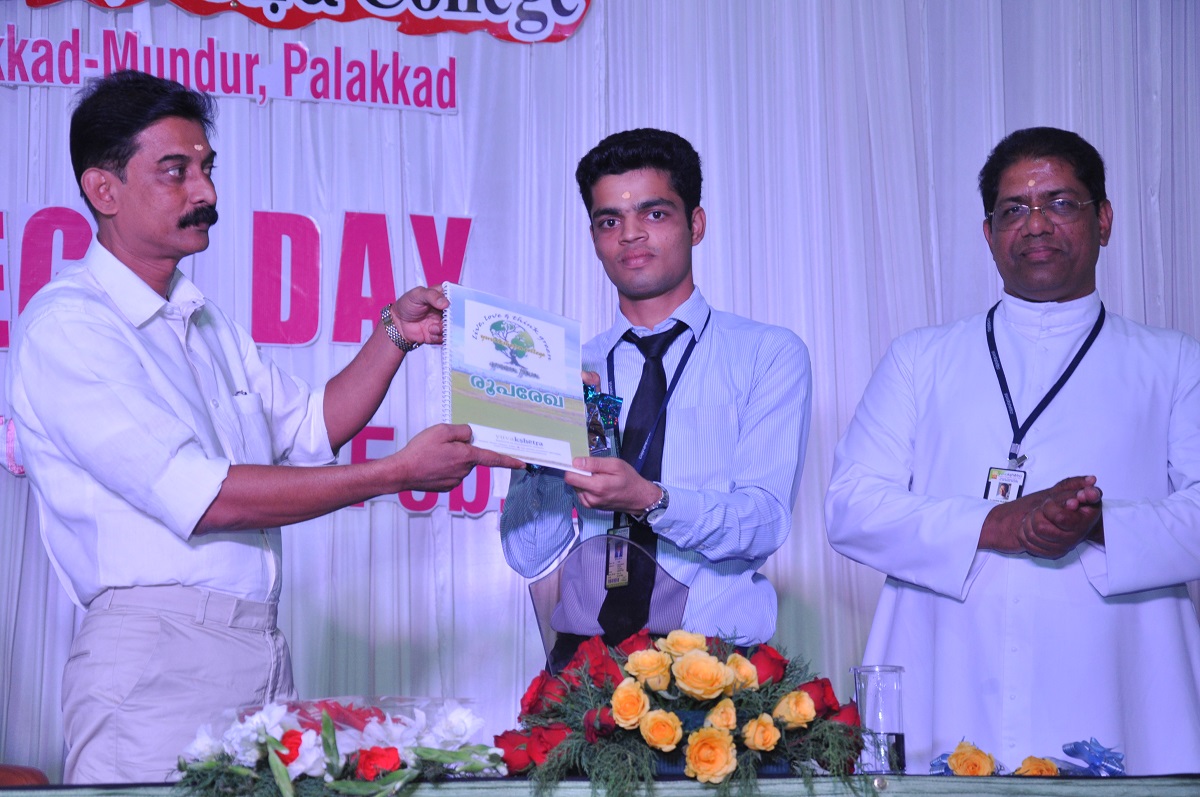 It was a "College Day" with a difference because there were no entertainment programs or merry-making on this academic year's College Day which was organized (not celebrated) in the Symphony auditorium of YIMS on Friday, 17 February 2017.
Celebrations were avoided in the memory of Akhil Mohan, the student of the Department of Hotel Management, who met with a fatal accident on 30th January 2017. Students arrived at the college in uniform for the function "College day".
After the prayer, Mr.Tomy Antony, Principal,YIMS gave a welcome address. Thereafter, Mr.Jeffin Joy, president of the college students union delivered the presidential address. Mr.Pranav Lal, General Secretary of the college student's union read out the report of the student's activities in the college during the course of the Academic Year.
The dignitaries on the stage, then lit the lamp signifying the inauguration of College Day and the chief guest Shaji Joseph, additional transport commissioner, Ernakulam delivered the inaugural address in the cause of which he cited one reason for accidents violation of the specification prescribed for the different part of vehicles.