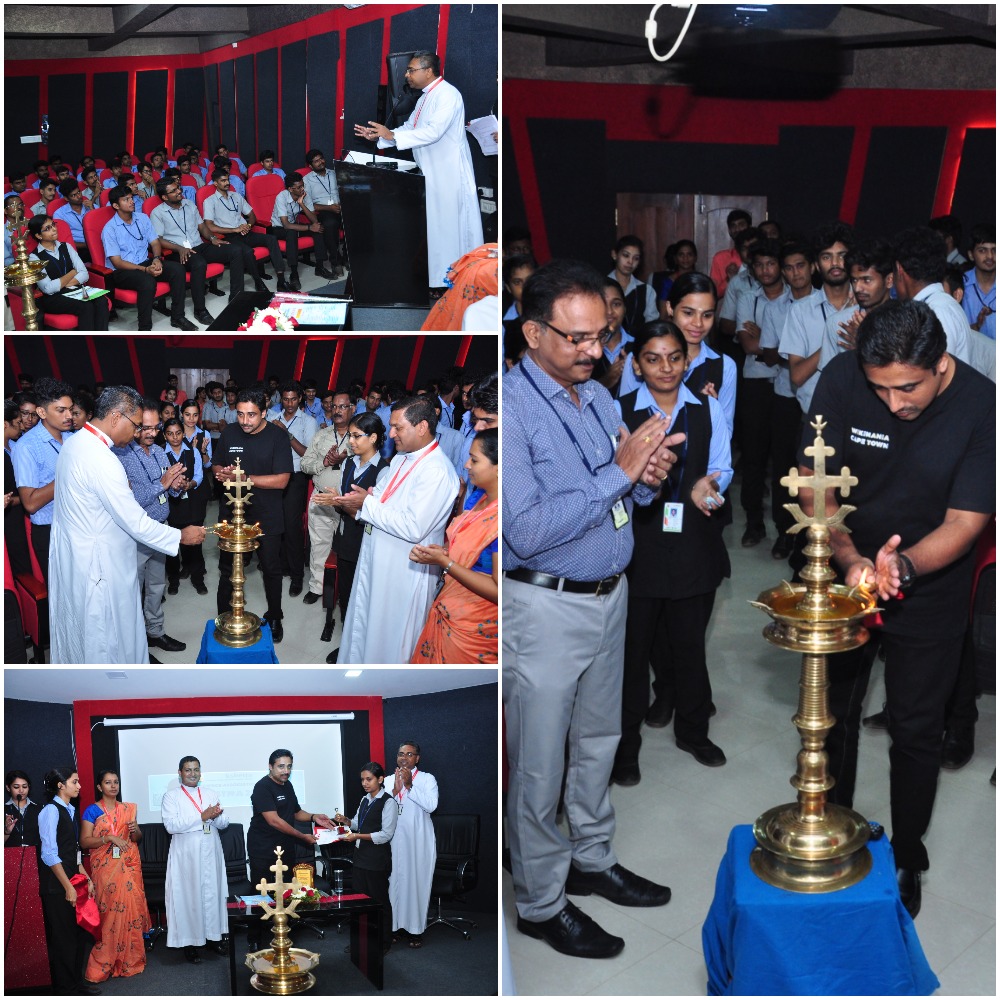 Celestra 2018, the Department of Computer Science Association was Inaugurated on December 7th, 2018 by Mr. Renjith Siji, CEO – Alpha Fork Technologies and Administrator of Malayalam Wikipedia at Sophia Theatre, Christ Hill Block of YIMS Campus.  Dr. Tomy Antony(Principal, YIMS) Presided over the function. Ms. Meena Jose Komban was the convenor of the function and also delivered the welcome address. The function started with the Prayer and Rev. Dr. Mathew George Vazhayil (Director- YIMS) delivered the Kenote address.
The chief Guest handled the session on "Introduction of Wikidata and structured data in Wikidata". Pretempto work launching, Technology Contributions in 2k18, Film + Technology and Cultural extravaganza were the other highlights of the Celestra 2018.
Ms. Neethu, Asociation Secretary delivered vote of thanks. The Function Concluded with National Anthem.