B.Sc. Geography – Stands for Bachelor of Science in Geography. This Undergraduate degree is typically for three years in semester pattern and each semester consists of six months. Geography is the science that studies the lands, the features, climate, the inhabitants, and the phenomena of the Earth . A literal translation would be "to describe or write about the Earth". The modern geography is an all-encompassing discipline that foremost seeks to understand the Earth and all of its human and natural complexities—not merely where objects are, but how they have changed and come to be. Geography has been called "the world discipline" and "the bridge between the human and the physical science ". Geography is divided into two main branches: the human geography and the physical geography . Here we provide an opportunity to explore more of the earth by a U.G Programme B.Sc. Geograpy.
Geography as a career provides multiple job options. With the increased use of satellite technology and Geographical Information System, geography is becoming a more promising career option than it was ever before. The GIS is a computer based information system which is used to digitally represent and analyse the geographic features present on the earth surface.
Geography opens up lots of higher study options, students having graduation in geography can choose to go for postgraduate study to specialize in an area from their undergraduate degree, such as geographical information systems, remote sensing, environmental conservation, environmental management, oceanography, coastal and marine management, Disaster management, and meteorology or water resources. Postgraduate courses in teaching, surveying or urban/rural planning are also popular.
Job opportunities
Programmer or Software Engineer

Cartographer: He/she makes maps, charts, globes and models.
Surveyor: Surveyors map the surface of the earth through mathematical observations and field work. He/she can join the Survey of India or state Survey Departments or Private organizations.
Drafter: He/she associate closely with engineers and architectures. It involves planning, housing and development projects in terms of their location and utilization.
Government employer:Central government agencies employ geographers for mapping, intelligence work and remote sensing interpretation. State and local governments employ geographers on planning and development commissions.
Urban and regional planner: Concerned with planning, housing and development projects with respect to their location and utilization of available land-space.
GIS specialist: City governments, county agencies and other government agencies and private groups are often in need of experienced GIS professionals.
Climatologist: Agencies viz. National Weather Service, news media, the Weather Channel and other government entities occasionally need climatologist. A geographer with experience and vast coursework in meteorology and climatology serves as the best climatologist.
Transportation manager: The regional transit authorities or shipping, logistics and transportation companies requires in transportation geography.
Environmental Manager:The environmental assessment, clean-up and management companies require a geographer for environmental impact reports. It's often a wide-open field with tremendous growth opportunities.
Science (Geography) writer: One can serve as a science writer or a travel writer for a magazine or newspaper.
Researcher: Many Government and non-government institutes along with research centres offers several career options for qualified geographers with numerous specializations.
Urban planner.
Teacher/Professor: The college teachers, school teachers and university teacher. Depending upon the experience and degrees obtained.
Demographer: In government and research organizations.
Government officer: Geographical Survey of India/State and Central government provides job opportunities.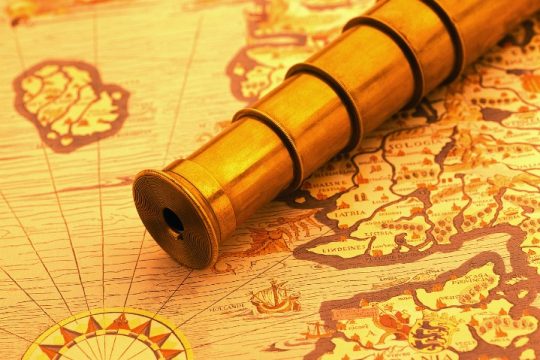 Course Plan
Affiliation
Category
Eligibility
Candidates who have passed (eligible for higher studies) the Higher Secondary Examination of the Kerala State Board of Higher Secondary Examination or any other Examination recognized as equivalent thereto are eligible for admission.
Degree
Duration
Admission Procedure
No Entrance Examination: Admission on merit basis.
Mode