A Bachelor in Business Administration is a highly focused qualification and it significantly boosts career prospects. Pursuing this course at Calicut University provides great exposure and learning. Thus, at the end of 3 years, students would have graduated from Calicut university constitutes a more cost effective and convenient way of reaping the benefits of completing their graduation and enhancing career prospects. Bachelor of Business Administration is a very popular Undergraduate Degree in India. The degree is awarded for a program in Business Administration. The duration of the program is 3 years, divided into six semesters. BBA program is designed to give essential knowledge about Management education. The program also develops the student's entrepreneurship and communication skills. The students are prepared to discover changes created in management career. Business Administration study methodology includes training through practical classes. The program includes case studies, industrial visits etc. BBA course also covers projects and presentations. Bachelor's degree courses in Business Administration/ Business Studies/ Management Studies are called by various names. These programs have different names like BBA, BBS and BMS.
Advantages or Benefits of Bachelor of Business Administration Degree
BBA develops aspirant's managerial abilities by providing a broader perspective through information of every function. The program enhances the candidate's decision-making capability and communication skills.
BBA graduates can obtain straight entry into the corporate world.

What to do after BBA?
After the completion of the BBA program, aspirants can go either for a job or for advanced studies. The best option for higher study is MBA. There are many entrance tests for getting admission into the MBA Program. Some of the tests are such as CAT, MAT, XAT, SNAP etc. there are Part time MBA is also available. Many organizations are now facilitating their employees an option to study MBA as a part time program. The candidates will get good opportunities in MNCs, business organizations, financial firms etc after completing this course.
Job Opportunities
The job opportunities for a commerce student, whether at the UG or PG level, are immense both in its reach and magnitude. The need for Computerized Accounting Professionals is estimated to double within the next three years. Similarly, a career in banking, auditing, taxation etc is looking highly lucrative and with the right mix of attitude a student can achieve newer heights in any of these sectors. The College opens tremendous opportunities for its students through career development programs and placement drives.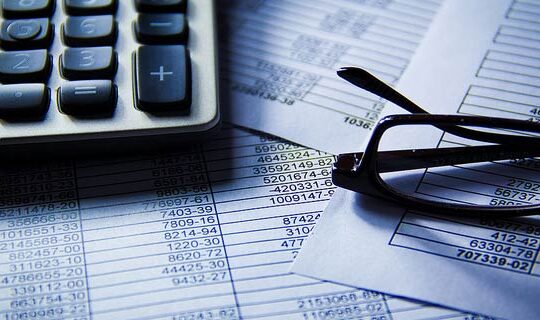 Course Plan
Affiliation
Category
Eligibility
Any candidate who has passed (eligible for higher studies) the Higher Secondary Examination or any other examination recognized as equivalent thereto, with not less than 27GPV is eligible for admission to the BBA degree course. A concession of 3GPV will be given to OBC/OEC candidates. The SC/ST candidates need get only a pass (eligible for higher studies).
Degree
Duration
Admission Procedure
No Entrance Examination: Admission on merit basis.
Mode
Job Types
Business Consultants

Business Administration Researcher

Business Administration Professor

Finance Managers

Human Resource Managers

Information Systems Managers

Production Managers

Management Accountants

Marketing Managers

Research and Development Managers
Employment Areas
Banks

Business Consultancies

Business Houses

Educational Institutes

Export Companies

Financial Organizations

Industrial Houses

Multinational Companies

Marketing Organizations